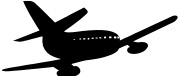 Friday Transfers
Direct transfer most of group
Stop in Pisa optional -one bus   $23


Short tour to the "Piazzale dei Miracoli" no entrance fees…
Friday Afternoon
2 hour   3PM –Siena Walking tour with entrance to Palazzo Pubblico. We will also walk to the "La fiera di San Giuseppe" which takes place along the Contrada dell'Onda (one of the Palio Race) where its museum is open : we will see lights, stalls selling local snacks, candies, handicrafts and toys for children as San Giuseppe is a good Saint protecting "fathers".       $28
Evening Festival of Winter in Pitigliano. (Leave hotel at 6pm- return late) We will go to this small village to celebrate La Torciata di San Giuseppe (The torch of Saint Joseph) The symbol of a tall old man puppet (Winter) burned by flaming torch to let Spring get in. I Torciari "Torchmen" carrying long torches from the slopes will put on fire Winter while people dance and sing around it…Wine and pancakes will be served.       $40
Evening Piano concert by KRISTIAN ZIMMERMAN in the small Baroc/Rococo 18th century DEI ROZI Theatre (cost of tickets not known yet)
Saturday
Full day  Florence– The crucible of the Renaissance, starting with Giotto and running through Botticelli, Leonardo da Vinci, Michangelo, Raphael, Titan, Caravaggio. Visit gorgeous cathedrals, and outstanding museums. Fabulous shopping and eating available. Tour includes entrance to Bapistery, Santa Croce Church, Santa Maria Novella Church, Uffizi Gallery.. .The best of the best………… $95
Full day   San Giminignano, Volterra and Monteriggioni
Visit 3 hill towns – San Gimignano delle Belle Torri, has more than 70 towers that one attested to it's medieval Manhattan's wealth. 14 still spike its skyline today. Wealth of 14th and 15th century art, and modern art too. Volterra is the world's greatest alabaster craftsmen inhabit the lofty hill town whose stony medieval streets rise a cloud-scraping 1829 feet above the valley. This was one of the key cities in the Etruscan Dedecapolis confederation. Monteriggioni subject of the most popular aerial-shop postcards in Tuscany is a tiny hamlet two streets wide and is entirely enclosed within medieval walls who 14 towers were compared by Dante to the Titans guarding the lowest level of Hell. $89
Half day Walking Tour of Siena with radio whispers, entrance fees included at Palazzo Pubblico with its Pinacoteca Tower Mangia, complex of S. Maria Della Scola and a special drop-in one of the 17 contrada of the famous Palio "for a close up at the back stage"   $44
Sunday
Full day Elba where Napoleon and Maria were exiled. On the way, stop at the famous Etruscan town of Populonia close to the port of Piombino (Optional entrance to the Etruscan Museum famous for its urns, funerary jewels, and tombs exhibits.) Then go by coach and by boat to the Island (about ¾ – 1 hour) Elba has a tall mountainous interior speckled with ancient mining villages, where the sea is never far away. Coastal fishing and port towns in soft pastels are interspersed with modest sandy beaches. The chief place of the island is the beautiful town of Portoferrario, (cool shopping) and where you might have a wonderful seafood lunch (on your own), walking around and just relax. (minimum 10 people)   $199
Full day Vineyards and hill towns of the Senese Country. Visit the Middle Age town of Asciano almost entirely preserved, Monte Oliveto Maggiore for its fresco of Signorelli and the fantastic view of the clay hills of Crete Senesi. Up to Montalcino and the vineyards to stop at Castello Banfi for wine tasting and lunch in one of its dining rooms. Short stop at St. Antimo Abbey to feel the great atmosphere of peace around the church and relax one's mind in beauty. Possible visit to Pienza. $129
Afternoon – 4 hour visit to the Chianti vineyards for a short stop at the famous Counts of Berardenga estate and at Radda in Chianti the only hilltop member of the Chianti league which is capped by the 15th century Palazzo del Podesta studded with stone coats of arms of past mayors.   We will stop to visit the famous Rampini Ceramics which is one of the best ceramicists in Italy, producing classy and whimsical designs. You can buy anything form a single piece to a full dinner service. $60

Monday
Half day   Early Morning Orvieto
The Paglia and Tiber rivers have spent eons washing away most of the volcanic layer of porous tufa, but they left a plug of it jutting some 1,050 feet above the plain, and its sheer walls are so defensible humans have been scurrying about atop it for thousands of years. This city was inherited from Bronze and Iron Age tribes. We will see the striking facade of its Duomo, with the sun glinting off the gold of mediocre 17th to 19th century mosaics in the pointed arches and intricate Gothic stone detailing. Some to call it a precious gem. Possible ride on the funicular with its steep cogs that run on hydraulic power. $63
Afternoon – Cooking lesson in Siena after early morning escorted stroll at the local fruits and vegetables town's market place to choose the right components for the recipe. Learn how to prepare one dish of pasta, a second course and a dessert by an expert chef. Dinner included. (10 person minimum) $125
Early Afternoon  Art Class work with silver/gold pieces to become jewel. 4-5 hours –final hand work polished and ready to wear and take home (silver piece)   $110   11am – 3pm
Late Afternoon   Art Class Art paintings on silk and fabric (scarfs, china, glass – 4-5 hours) 3pm – 7 pm
You will take home the treasure you create. Small group minimum 12 people   $55
Full day Pontedera to visit the place where the "Vespa's manufacturers are based. Lovely country ride to famous motorcycle haven. Visit of Piaggio Museum and be adventurous if you want a real experience.   Scooter rides (optional) two ladies each…one drives, the other rides.   $79
Tuesday
 Full day to Arezzo the birthplace of Petrarca Italy's greatest lyric poet and father of humanism, and the notorious satirical poet Pietro Aretino, and Guido Monaco inventor of our system of musical notation. In Etruscan times it was a noted center of craft production (mainly pottery and metal working.) Now known for the artisans of gold and jewels. We also will include a stop at Anghiari for its shops of antiques, and at Monterchi for its splendid 15th century fresco "La Madonna del Parto" by Piero della Francesca. Visit Cortona the quintessential Tuscan town with it's medieval alleys and Renaissance art. (This is where the movie "Under the Tuscan Sun" was filmed) $89
Half day AM   Shopping at the Gucci's Mall with outlet shops of Agonona, Bottega Veneta, Emanuel Ungaro, Ermenegildo Zenga, Giorgio Armani, Gucci, Hogan, La Perla, Loro Piana, Salvatore Ferragamo, Sergio Rossi, Tod's, Valentino e Yves Saint Laurent. $45
Half day Afternoon – Pamper Time at Rapolano Terme the Etruscan Bath by Antica Querciola Spa. Beauty thermal treatment and massage (tips not included (10 person minimum) $150
SAVE THE DATE
Early Evening 6PM – Phyllis Trips Dinner   Hosted by Phyllis

PM – gift exchange FOR YOUR "SIENA SORELLA"
 
Wednesday

Full day to Rome the eternal city
Departure 0557 am – arrive Rome 0852am. Pick up by the local guide for 4 hour city tour by coach and by foot: Coliseum, Bocca della Verita, Campidoglio, walk into the archaeological Fori, Via Veneto, Spanish Steps, Piazza del Popolo. Free time for shopping and walking, and throwing coins in the fountains.
Return to Siena by train at 1746 – arrive at 2046. $195
Return to Siena by train at 1746 – arrive at 2046. $195
Full day to – Umbria: known as the mind and soul of the region. The morning mists rolling over the hills of this green heart of Italy imbue the place with a sort of magic, an ethereal spirituality. Perugia home of one of Europe's greatest jazz festival and famous for baci chocolate. Assisi home to St. Francis, Italy's patron sainy and favorite mystic, Foligno famous for ceramics, including a visit to Deruta.. (We will leave early and return late afternoon. $110
 Half day – Morning Last day Shopping Tour to Prada outlet $45
Thursday
Transfer to airport – regular group   YIKES………..depart 4AM. (you can sleep on the bus)
If you want to leave Wednesday night and stay in Milan for the night let me know. I can get you a hotel and train ticket, but you will be leaving the group and be on your own.
Extensions Florence, Venice, Rome and ………………………
Time to relax or ½ day shopping tour available in the morning before transfers to the various places……possibly by mini van) price TBA..we can leave later in the day for our chosen extensions.