Next Year, it's our 30th Anniversary Trip!
Ladies… We're Leaving for Lausanne to Yodel with the Swiss
A gorgeous city on the shores of Lake Geneva with picturesque Quays & a charming Old Town.
Enjoy wonderful shopping & gastronomic treats.
APRIL 6, 2018
SWITZERLAND
7 days & 6 nights at the Movenpick Hotel
Air, Transfers, Taxes & Breakfast
Only $2899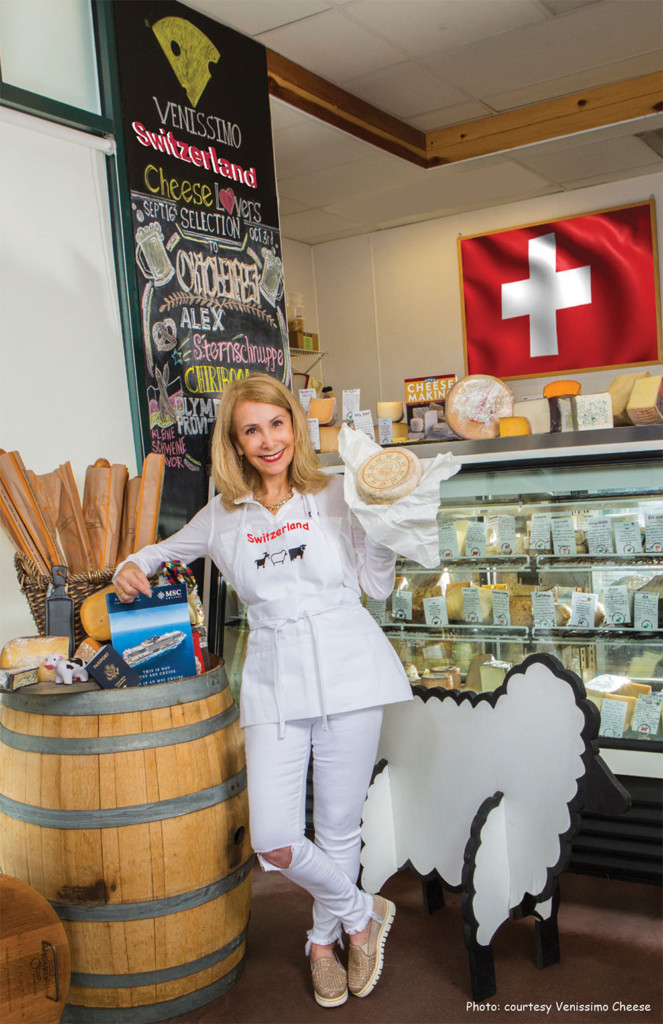 Possible day trips:
Mont Blanc, Annecy, Geneva, Montreux, wineries, cheese farm, watch, or chocolate factory.
Optional Post Trip:
fly to Rome, Italy 2 nights, followed by Cruise 7 days on the MSC "Divina" visiting Sicily, Sardinia, Majorca, Valencia, Marseille, Genoa.
s.o.t.2009846-10
Call for details: (619) 464-5345 or email info@phyllistrips.com
Phyllis Trip Tours Swiss Itinerary – Lausanne 2018
Day trip options for Lausanne – cash payments directly to Phyllis.
#1 April 7 – Saturday
Afternoon walking tour of old town from hotel for 2 hours with metro/funicular Ride.
#2 April 8 – Sunday
Annecy, France
Drive to beautiful Annecy to enjoy the famous Sunday market, with time for yummy samples, lunch on your own and shopping. Also, perhaps a short optional boat trip through the canals. Drive through Geneva and see most important sights on way back to Lausanne.
*Passport required
#3 April 9 – Monday
Chamonix/Mt. Blanc
Depart Lausanne to Chamonix and ascend to the amazing Aiguille de Midi peak and also fabulous trip to Helbronner. Time for viewing on top of the mountain. Lunch on own. Dress warmly!
*Passport required
#4 April 10 – Tuesday
Lavaux, Chaplin, Gruyeres, Cheese & Chocolate Factories
It's off to amazing Lavaux to experience the spectacular vine terraces on way to Vevey. We continue to the famous Charlie Chaplin museum and then a Cheese Factory. Next stop is Gruyeres where we have lunch on our own. Additionally, we stop for a wonderful wine tasting and a delicious Chocolate Factory in Broc.
#5 April 11 – Wednesday
Montreux, Chillon, Castle, Dogs, Trains & Boat
We drive to Martigny and visit the dog kennel and museum of the St. Bernard dog Foundation. Then we drive to Chillon to stop over at the famous water castle. Then by bus to Montreux where we get dropped off at the train station. We head up the famous route to Roches-de-Nayes to view the fantastic panorama of the French Alpen and have an included lunch. Afternoon descend to Montreux and take boat back.
#6 April 12 – Thursday
Free Day to Explore….you can take the ferry boat to Evian, Olympic Museum, alternatively take the train to the hot springs at Lavey-les-Bains, under an hour from Lausanne or take a day trip on the Glacier Express to Chur!
April 13 – Friday – depart for flight to Rome
Phyllis Trip Tours Italian Itinerary – Rome 2018
Day trip options for Rome – direct payment by credit card to OK Rome.
#1 April 13 – Friday
Sightseeing & Activities
Gray Line Discovering Rome – Evening tour
Supplier: Carrani Tours
Language: English
Service Duration: 2 hours
Pick up time: 20:30
Pick up from: Carrani Terminal
#2 April 14 – Saturday
Sightseeing & Activities
Big Bus Classic 1 day (24 hours) hop on hop off and 4 walking tours
Supplier: Big Bus Fit
#3 April 14 – Saturday
Sightseeing & Activities
Florence
Supplier: Green Line Tours
Language: English
Service Duration: 13 hours
Pick up time: 07:30
Pick up from: Green Line Tours Office
#4 April 14 – Saturday
Sightseeing & Activities
Gray Line Skip the Line Vatican Museums, Sistine Chapel, St. Peter's Basilica
Supplier: Carrani Tours
Language: English
Service Duration: 4 hours
Pick up time: 07:30
Pick up from: Valadier
#5 April 14 – Saturday
Sightseeing & Activities
City Wonders/ Dark Rome- Skip the Line Borghese Gallery and Gardens Tour
Supplier: City Wonders Ltd
Language: English
Service Duration: 3 hours
Pick up time: 14:45
Pick up from: Borghese Gallery
#6 April 14 – Saturday
Sightseeing & Activities
City Wonders- The Best of Rome: Pantheon, Spanish Steps, Trevi Fountain, Navona
Supplier: City Wonders Ltd
Language: English
Service Duration: 3 hours
Pick up time: 15:15
Pick up from: Piazza Di Spagna Metro Station
#7 April 15 – Sunday
Sightseeing & Activities
Gray Line Baroque Sunday Tour and Papal Blessing
Rome
Supplier: Carrani Tours
Language: English
Service Duration: 4 hours
Pick up time: 07:30
Pick up from: Valadier